Sessions
Summer 2019
4 Weeks
Sessions is a tool that allows you to save and access different digital workspaces, which are collections of apps, files, and websites that are related to a single task.
This tool facilitates greater focus by reframing the way we use our computers to be more task-oriented, and less app-oriented.
Problem Space
We use our computers for several different purposes (projects, work, studying), and with each of these contexts comes a unique digital workspace filled with apps, files, tabs, and more. However, when switching from one task to another, we don't want to lose those precious tabs and that perfected window layout. This results in digital clutter—remnants of other projects that might distract us.
In this project, I make a tool that allows you to save these digital spaces and access them later, greatly reducing the mental cost of switching tasks, and facilitating greater focus through cleaner workspaces.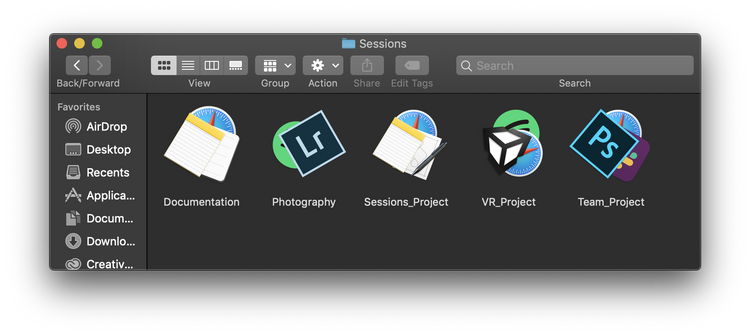 Prototype
For this project, I made a working prototype that fulfilled the main functions. This allowed me to understand the user experience and receive feedback from other people I beta tested with.